We are often asked where and how "Meyer and Marsh" was created, and we owe our name to our lovely founder Petra.
Petra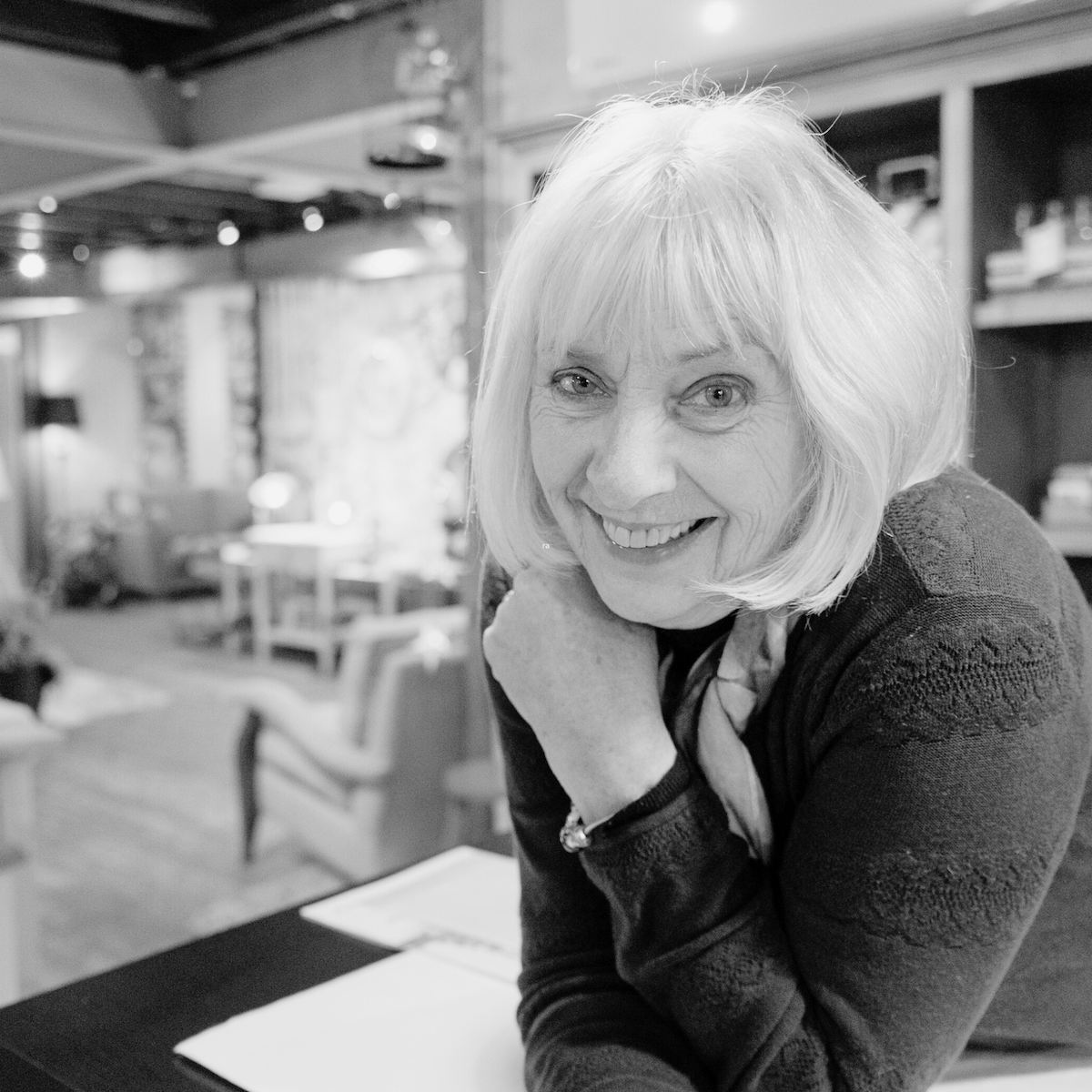 Born in Holland as Petronella Meyer, Petra always had a gift with interiors, using her amazing creativity to combine old and new, timeless and modern. Her European roots and farming upbringing gave her a distinctively unique furnishing identity - no one could pull off styling their kitchen using an antique French Oak dining table with ultra-modern Lloyd Loom chairs quite like her! Petra's own home in The Marsh in rural Herefordshire became part of the inspiration for our name, Meyer & Marsh as well as the unique style that we are so proud of today. Starting initially selling Lloyd Loom products online from home, with just a phone and a laptop, she finally followed her real passion for furniture & interior retail by opening our lovely shop in 2014. From the day we opened until present, Petra's talent at selecting gorgeous ranges and laying them out so beautifully remains part of what we try and recreate at Meyer & Marsh.

We very sadly lost Petra in 2020, and she is terribly missed by us all. Her brilliant and quirky interior flair is still very much felt in the shop today.
Tori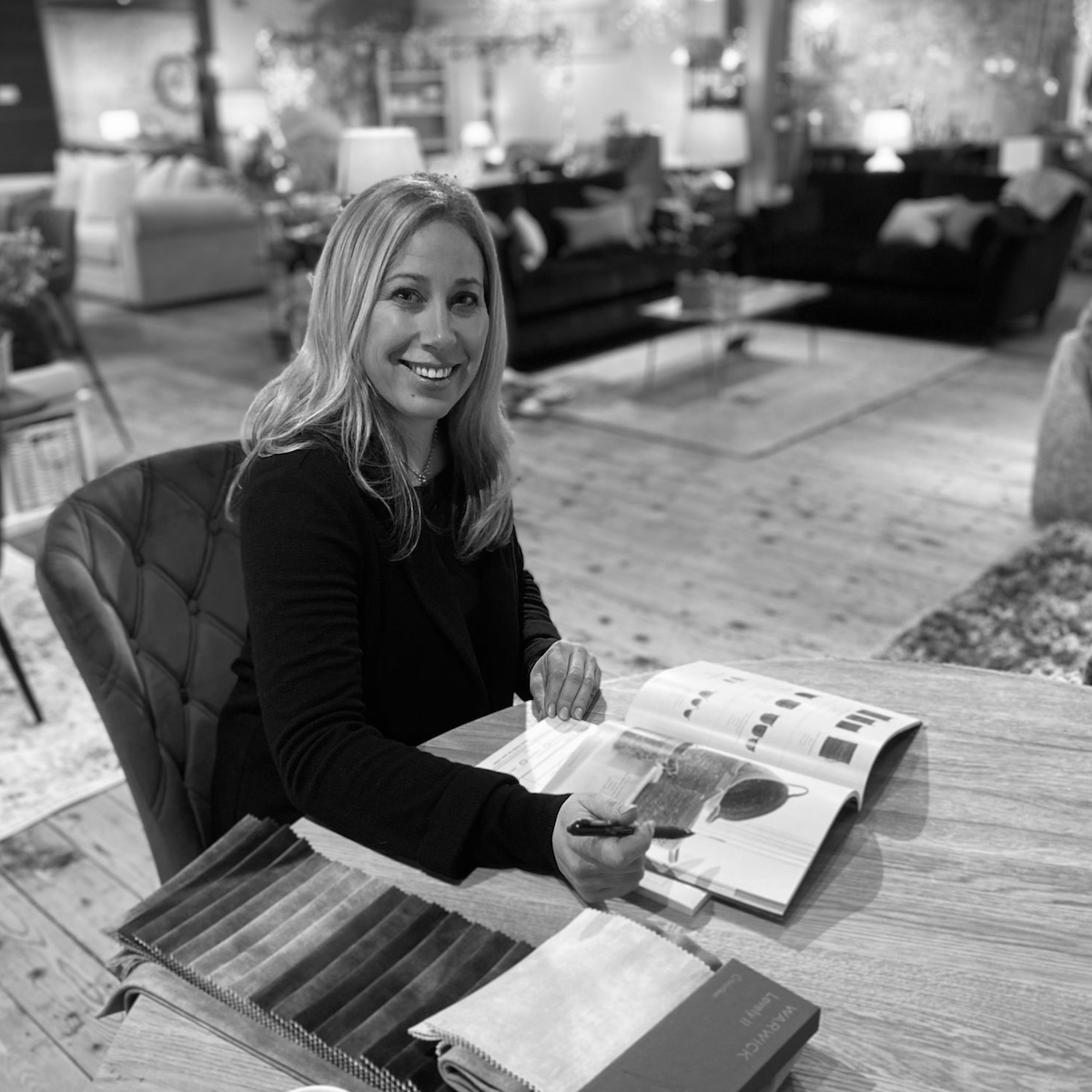 Picking up the reins from mum Petra, Tori has worked in the furniture industry for more than 20 years, travelling all over the world sourcing product to sell into retail shops in the UK. She now spends her time looking for lovely new product for Meyer & Marsh as well as the day to day running of the shop. Any free time is spent with her horses or dogs and, occasionally, husband Jay, who is also a part of the team here.
Kerri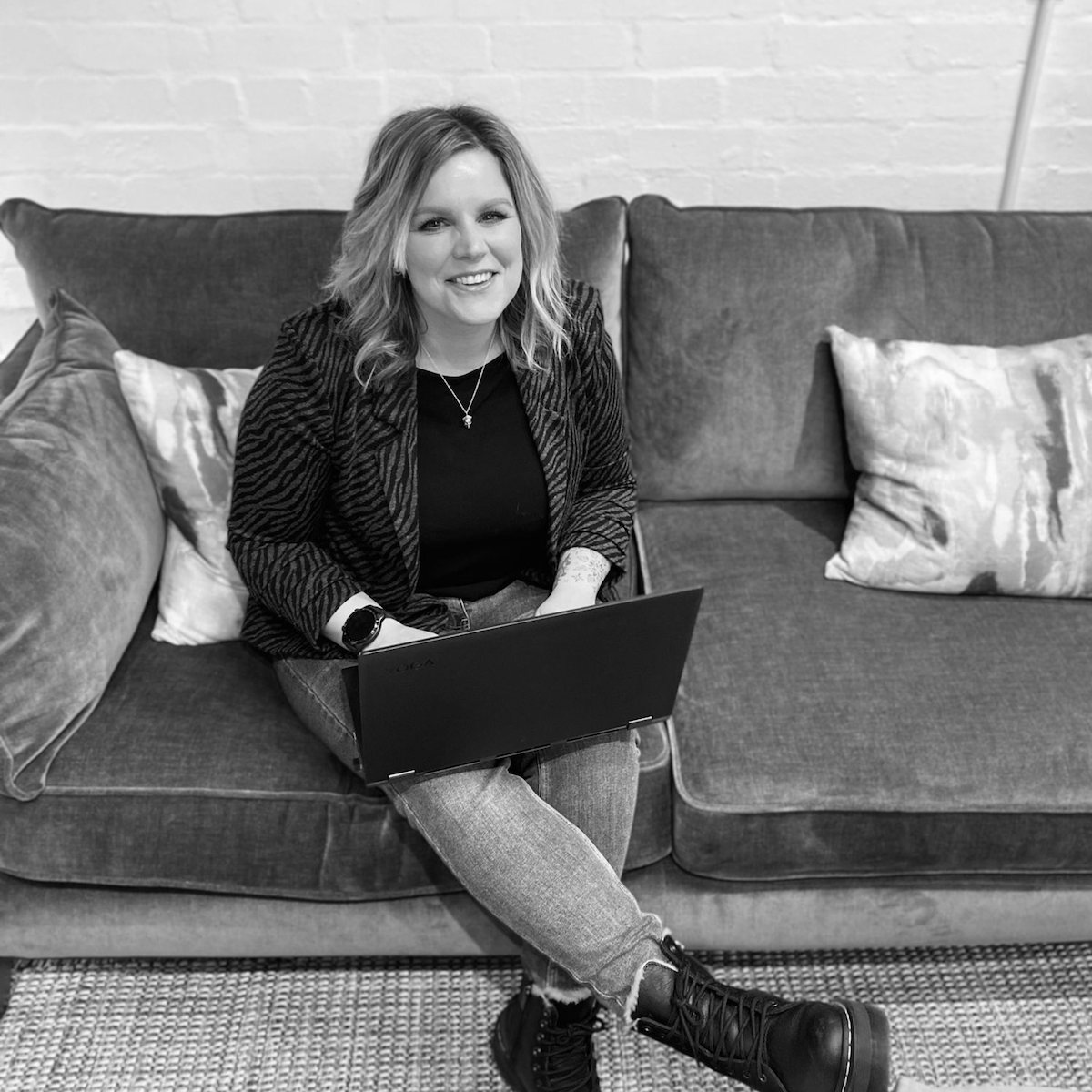 The lesser spotted Manager at Meyer & Marsh. Kerri is often found behind a computer screen doing essential admin, which keeps the rest of the cogs in the team turning smoothly! She loves interiors and finds nothing more exciting than finding new and quirky pieces and creating the stunning displays that you see in store. Originally from Surrey, Kerri now lives in lovely North Herefordshire with her husband Andy & daughter Mollie.
Rachel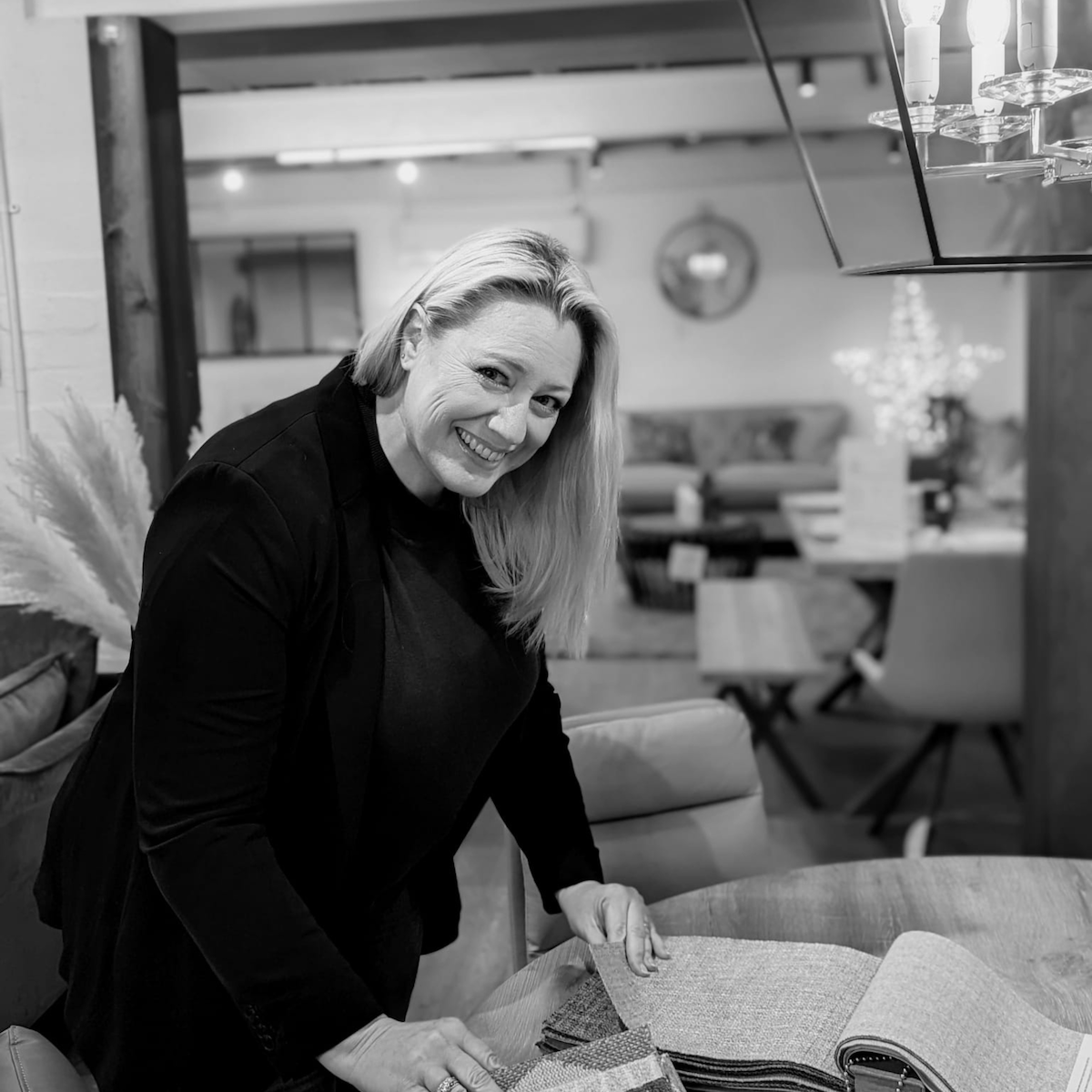 Rachel originally hailed from Kent and moved to Herefordshire four years ago with her husband, son and two Victorian Bulldogs, Mabel & Hendrix. With her background as a jewellery design the opportunity to now work in interior design is a dream, and she is currently studying for her British Academy of Interior Design qualification.Searching for gorgeous new furniture and accessories is more of a pastime than a job and she is at her happiest "faffing" in the shop with displays and colours schemes!
Nina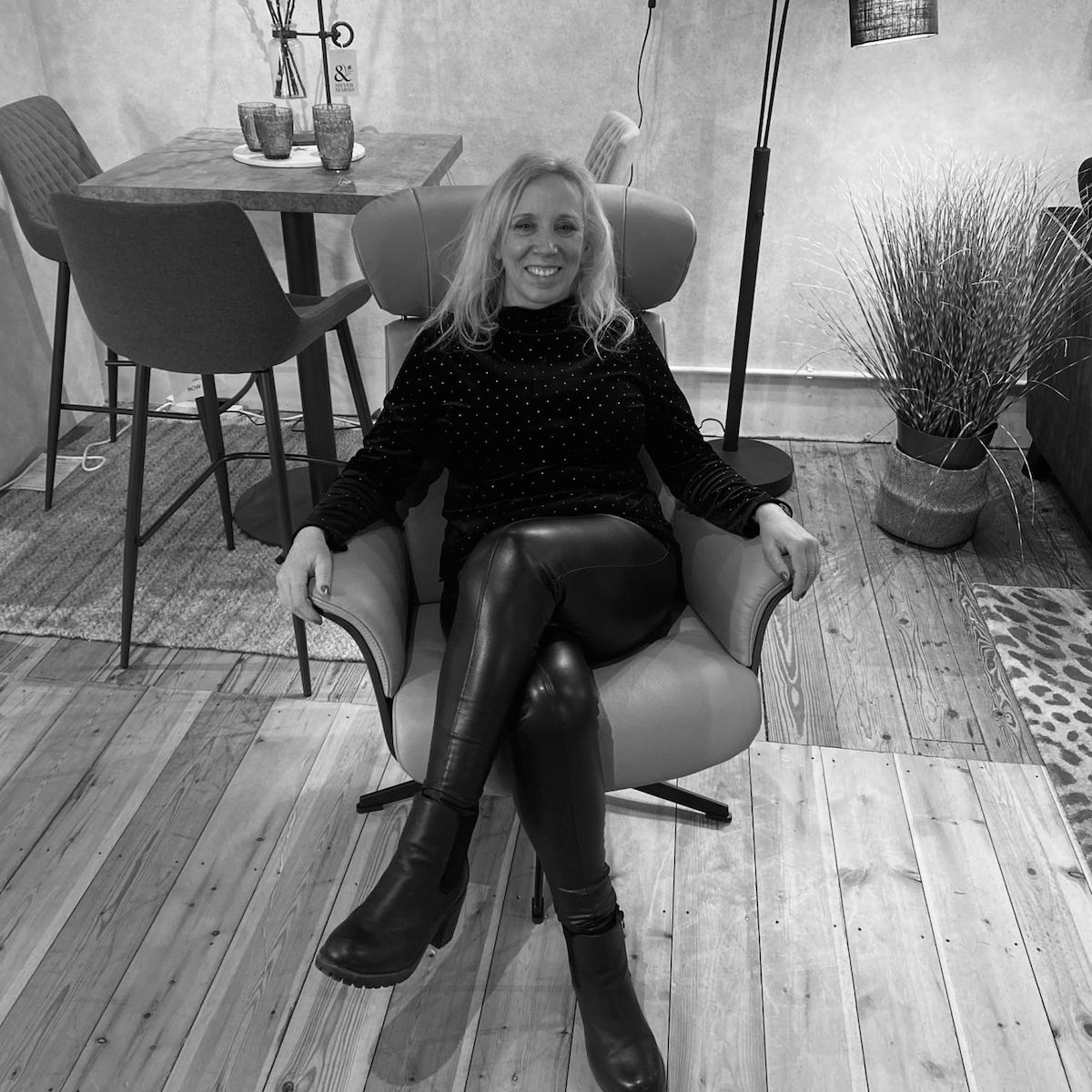 Nina is Herefordshire born and bred, and although her Cocker Spaniel Kobi is very much the light of her life, she is definitely a people person and loves dealing with our fantastic customers. Making sure they take their time to choose their perfect piece of furniture is top of Nina's priority, and she be encouraging you to kick your shoes off and sit on our sofas in store just as you do in your own living room.
Will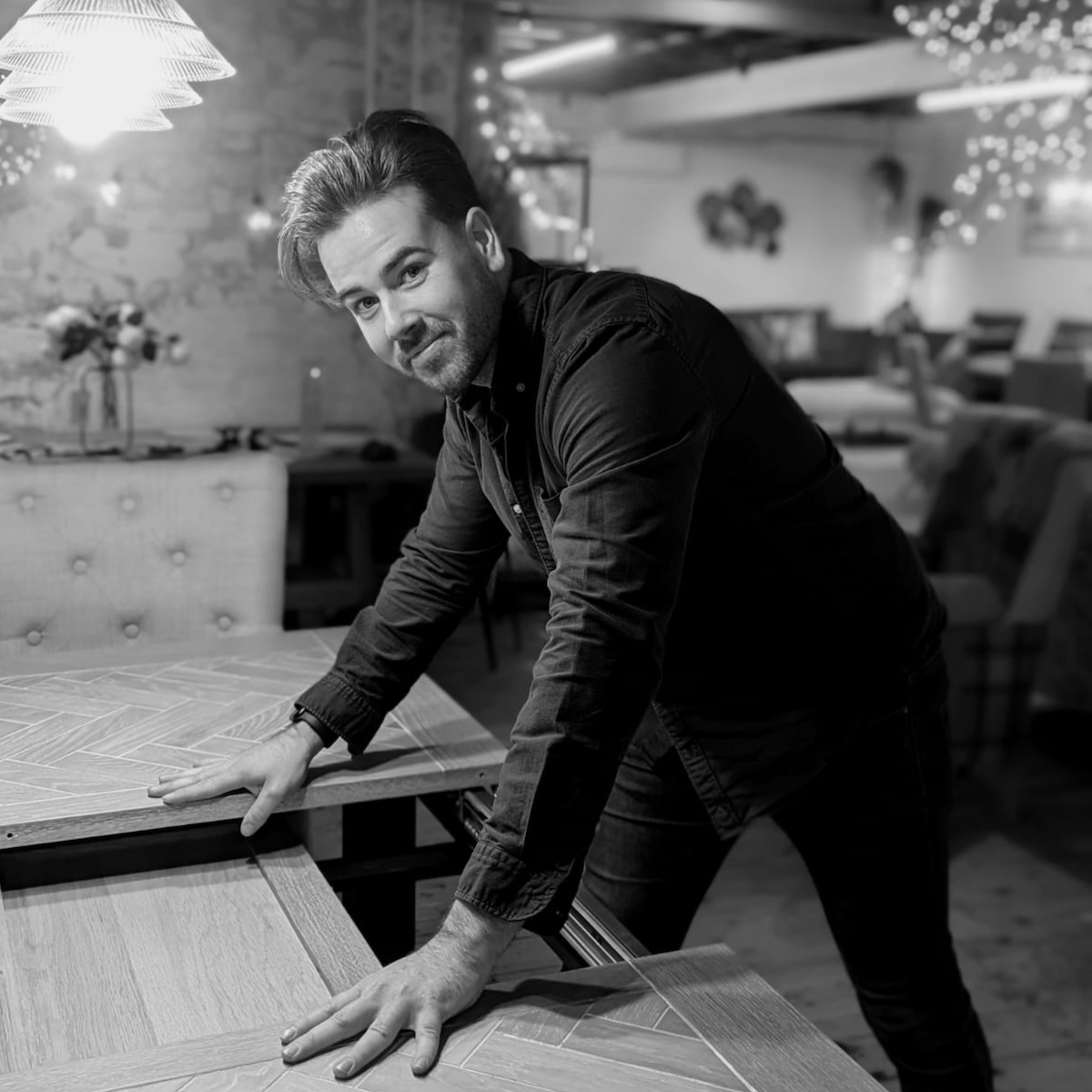 Don't be fooled by the boyish good looks, Will is not just a pretty face.. He manages the deliveries and makes sure your new furniture arrives in your room safe, assembled and ready to use. He also handmakes a range of stunning bespoke tables which we show in store and also loves helping customers find the right sofa or table for their home. If you are worried about access, Will is the man with the tape measure who can pop out to check for you, there isn't an item of furniture he has failed to get in (yet)!
Laura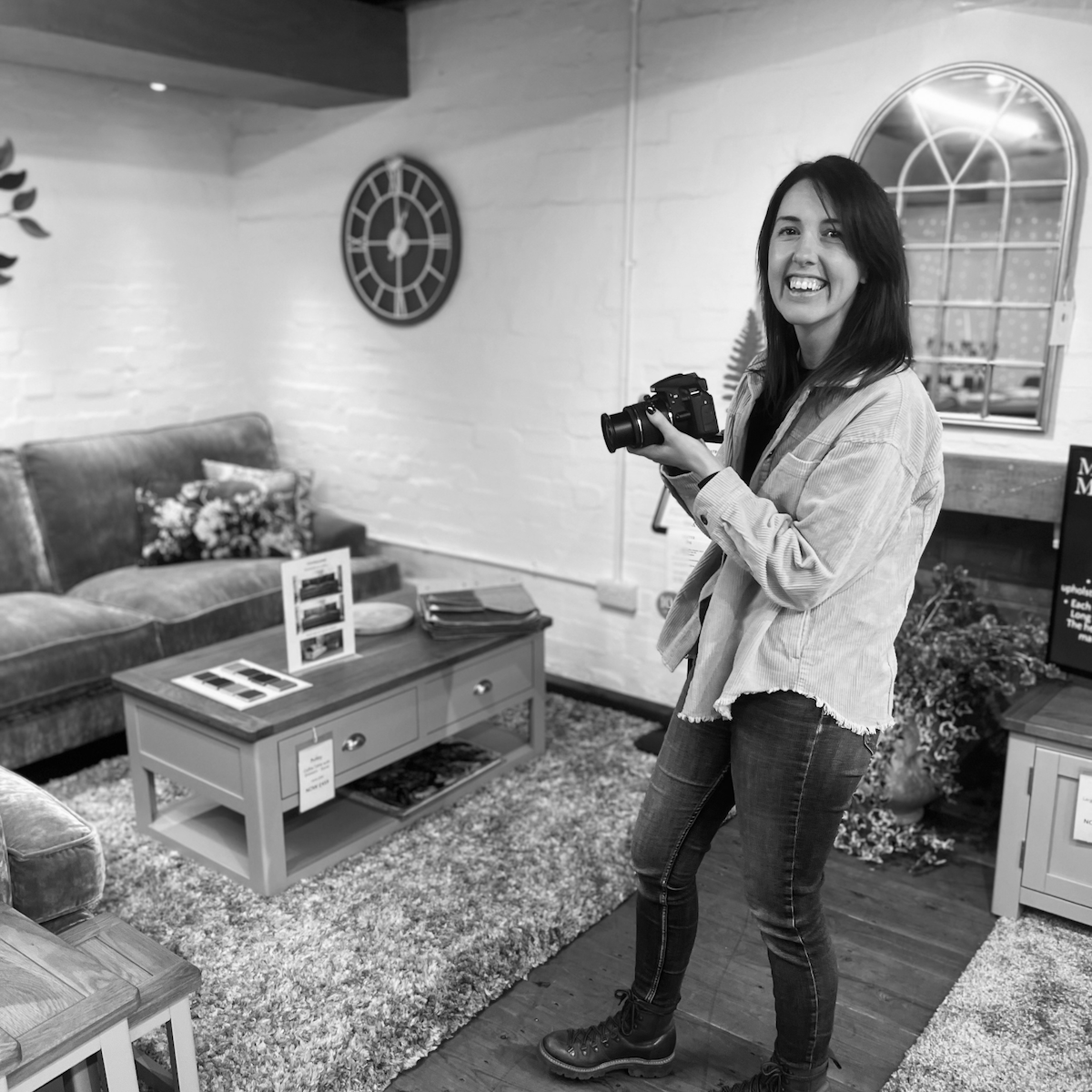 Not just good with numbers but brilliantly creative, Lau is in charge of accounts and also does a fab job with our social media. Often seen clicking away with her camera in the shop, she is originally from Swansea and now lives in rural Herefordshire with husband Rob, daughter Ella, 2 cats and a collective of chickens.
Jay & Kevin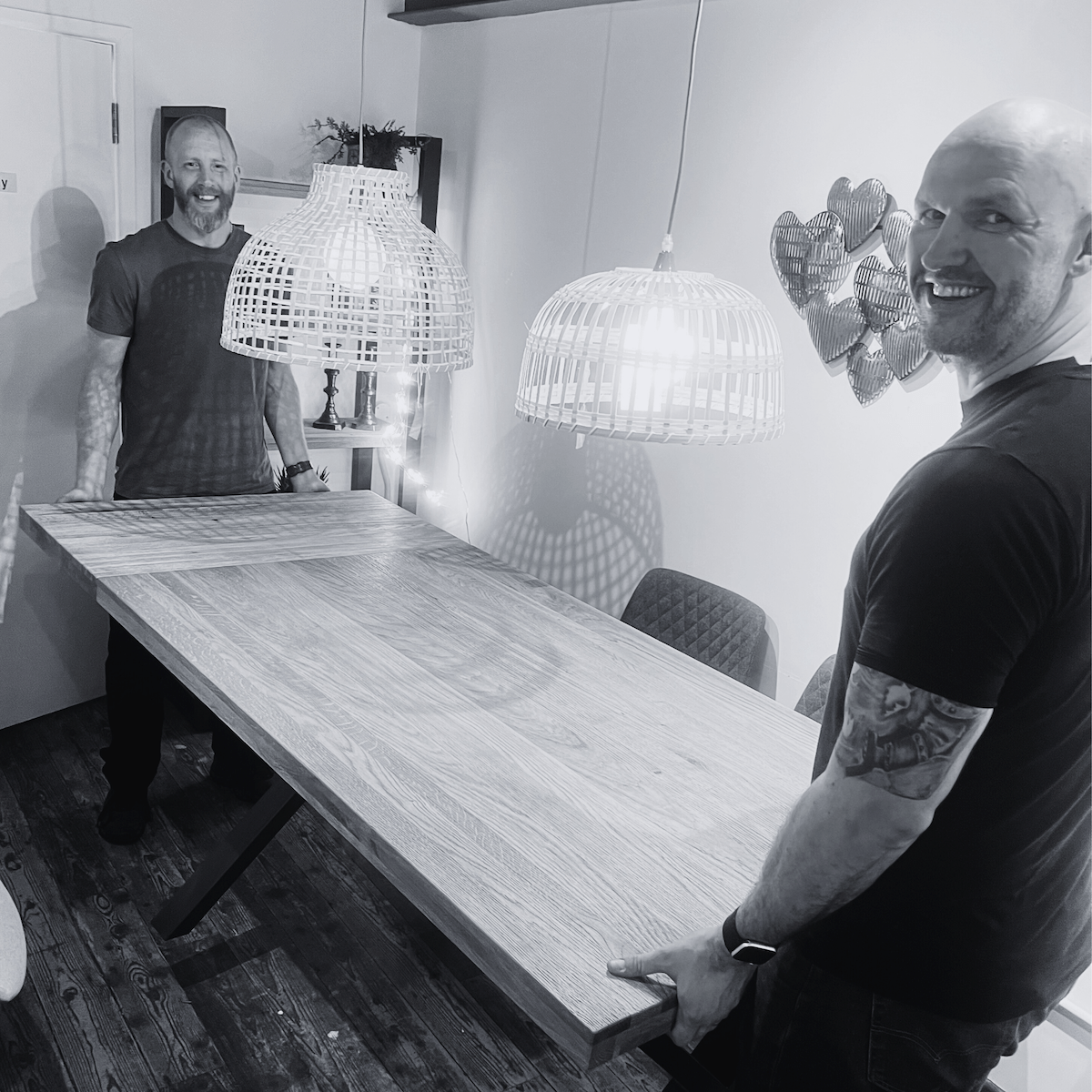 An integral part of the Meyer & Marsh team, Jay is Tori's husband and is on hand with both the business side of the shop as well as the deliveries. You will often see him partnering Will when delivering your sofa or dining table, he is the tall, talkative one!
The newest addition to our team, Kevin is Dutch and therefore automatically part of the Meyer & Marsh family! He is a brilliant part of the delivery crew and lives in Worcester with his wife and children.